A star as a gift for birth or baptism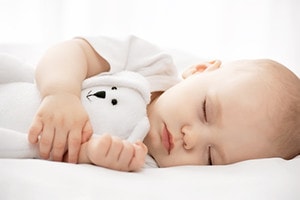 Starting life with your own star is something very special. It will accompany the recipient the whole life long and it is a gift to remember forever. The birth or baptism are a great occasion to baptize a star for the lucky one. It is also certain that no one else comes up with this original idea of baptizing a star for the child. This guarantees a great surprise. In conversations with our customers a star baptism as a baptismal gift has always proven to be an excellent gift idea. That's it for you, too. We wish you a lot of fun with the star baptism and the recipient a wonderful start in life.
Gift package
When you buy your guaranteed visible star, you will receive a complete gift package with many extras and background information about your personal star as well as the entry in the international "Starling Star Registry". Each gift package is custom-made. Simply hover over the plus signs to learn more about each component.
Gift Folder
Star Data Sheet
Constellation Information
Instruction Guide
Star Map
Star Certificate
Stellarium Software
Silver Necklace / Compass
Choose your package for a
star baptism
We offer different star baptism packages, which differ mainly by the brightness of the baptized star. In addition, the packages have different configuration possibilities and include different documents and extras. Next, select a package and customize it on the upcoming page according to your wishes.
Your benefits
We are particularly proud of the high print quality of our gift packages. Your documents for the star baptism are printed in a professional printing house and your star is registered in the international star register "Starling Star Registry". Of course, we only baptize stars that are visible to the naked eye.
International
Star Registry
Record of the name
in the international
Starling® Star Registry.
more
Superb
Print Quality
Professional printing on
heavy 250 g/m2 cardboard.
Visible Stars
Only
All stars named
can be seen with the naked eye.